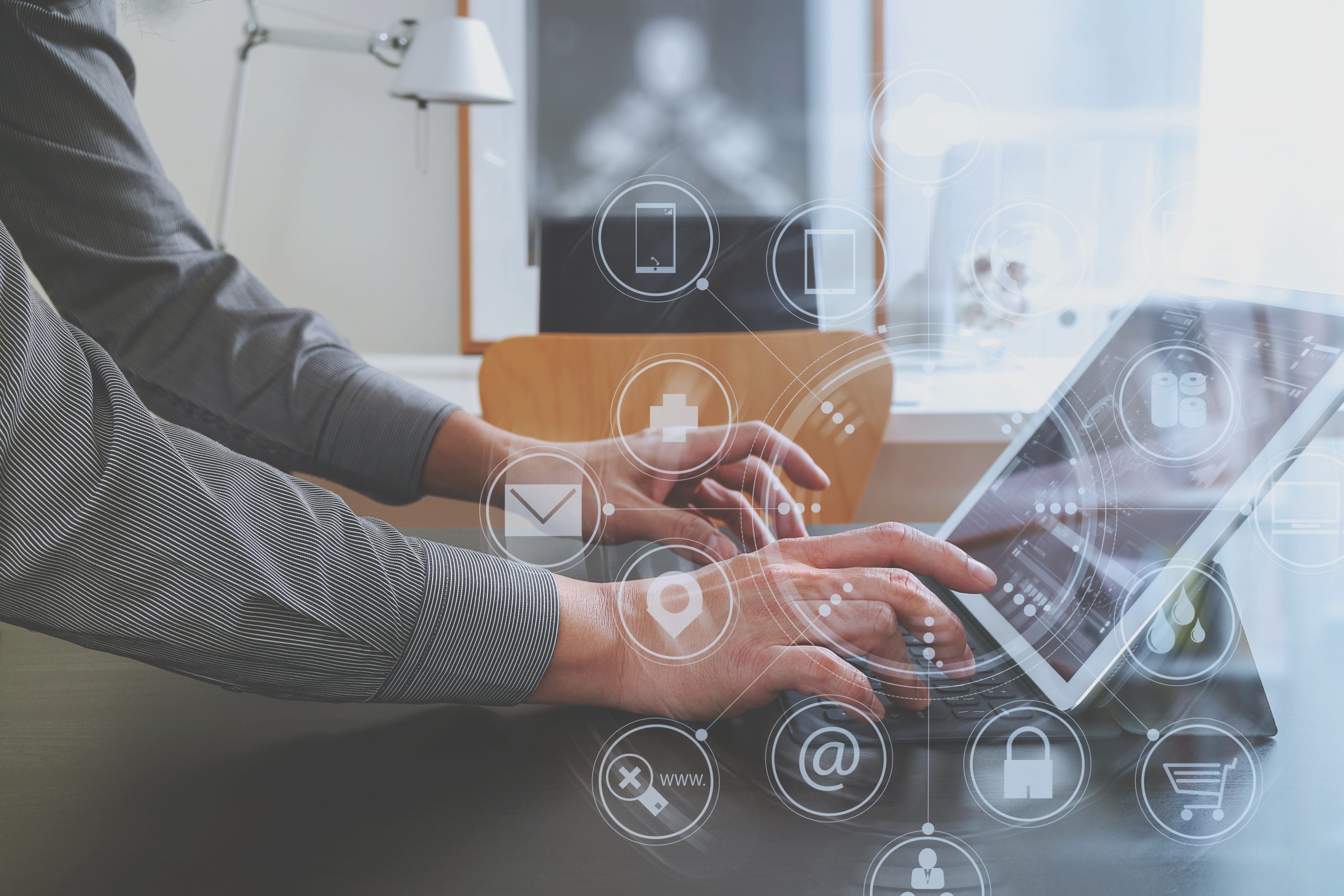 Why MSPs Should Partner with Multifactor Authentication Providers
In the rush to support employees' remote work during the COVID-19 pandemic, many organizations admit that they've overlooked security protocols in an attempt to quickly get people productive again. As more companies have settled into the new "business normal," they are collectively taking a breath to focus more on shoring up their security as increasingly more cyberattacks are coming to light as bad actors take advantage of unprotected assets during this new work-from-home era (that may well outlast the pandemic).  
This provides Managed Service Providers (MSPs) with significant opportunities to provide expertise and enhanced security offerings to address the demand in the marketplace―and serve as another avenue to boost their revenues. Although opportunity exists across all verticals and all sizes of business, industry segments such as IT, energy, healthcare, communications and critical manufacturing seem to be especially vulnerable. 
The 2021 Syntax IT Trends Report, indicates IT departments appear ready to outsource cybersecurity work to MSPs as they battle staffing shortages and the increasing complexity of cloud computing. MSPs appear to have an opportunity to offer guidance in the current climate, even among customers who have cybersecurity personnel on hand as 83 percent of the IT leaders with in-house security teams said they are considering outsourcing security tasks to an MSP in the coming year.
By partnering with third-party online fraud protection and identity intelligence solution providers, MSPs can augment basic security features and provide an opportunity to offer upgraded cybersecurity services.
Multifactor Authentication Offers Two-Pronged Protection
Since 2004, Digital Resolve has delivered solutions that can help MSPs maintain trust and confidence among their clients through proven and cost-effective fraud-protection and identity intelligence technology. The Digital Resolve platform provides the industry's only solution that couples its proprietary and substantiated multifactor authentication (MFA) and behavioral monitoring technology to deliver proactive protection for networks. MSPs can benefit from having a single, easy-to-deploy solution that provides comprehensive protection for their clients as well as internally for their employees.
The Digital Resolve platform combines the power of behavioral profiling, device identification and calculated risk factors to automate the authentication process in a transparent yet powerful manner. Should a login attempt be deemed suspect, adaptive authentication options spring into play to provide robust protection that's hard to bypass—no matter how seasoned the criminal.
Credential Verification and Authentication Play Important Roles in Layered Security
Having a layered security strategy is an important response to today's cyber-threat landscape where strategies and specific attack vectors used by cybercriminals are constantly evolving. Layered security takes a holistic view of cyber defense, accounting for the multitude of ways attacks can occur and recognizing the importance of log-in to log-out protection. Credential verification and authentication play important roles in any layered security approach. By understanding how users access and interact with networks, MSPs can be better positioned to more quickly respond to potential cyber threats when unusual activities occur.
Benefits of strong multifactor authentication technology for MSPs:
Create new revenue streams: Augment basic security features by offering upgraded cybersecurity services that include multifactor authentication for stronger protection.
Protect your reputation: When a cyberattack is linked to your MSP, clients may start to question the security of your services and their data—and may potentially look elsewhere for managed services. Multifactor authentication provides proactive and proven protection.
Increase productivity for core competencies: As MSPs saw an increased demand for their services due to remote work, they had to scale and train new staff quickly. Unfortunately, finding quality security staff can often be a major challenge because of the required technical competence, so working with a proven multifactor authentication provider frees up current staff time to concentrate on more core technical needs.
Boost cybersecurity expertise: Digital transformation is accelerating at a rapid pace with increasingly more connections between networks, devices, and data. Every connection point represents exposure. When it comes to cybersecurity, MSPs can boost their cybersecurity proficiency—and pass this guidance on to their clients—by working in partnership with an experienced and responsive team of multifactor authentication experts.
Five Tips for Evaluating MFA Partners
Just because a potential partner says they offer comprehensive security services, doesn't always mean they may be good at MFA. Below are five things to keep in mind for companies that "say" they offer MFA:
Consider only those vendors that have proven technology within the marketplace. Now is not the time to test-drive new entrants in this cybersecurity arena.
Be able to differentiate between providers that "offer" and "own" MFA components versus those that work with another vendor to provide that service.
Determine exactly what MFA options are provided as well as any premium prices to get what you want. Desirable options include the ability to communicate with the end user by landline, email or text message and perhaps using an app to support the use of biometrics.
Look for the capability to include behavioral monitoring and analytics to keep the authentication process smooth (i.e., having the ability to recognize a user and match key items in the login path with the current access profile).
Ask for a free, full proof-of-concept audition for MFA services to back up what vendors tell you they can do.
Remote Work May Be Heading to a Hybrid Reality
COVID-19 caused much of the labor force to suddenly pivot to remote work, altering the traditional workplace as we know it. One study found that only 15 percent of those employed pre–COVID-19 worked from home; these workers were joined after the pandemic by an additional 35 percent, suggesting that fully half of the employed labor force now works from home.
New research shows that the work-from-home model has been overwhelmingly effective for both employees and employers. Eighty-three percent of employers consider the shift to remote work successful for their companies compared to 73 percent in a June 2020 survey. With these types of success rates, it could be challenging for many companies to return to prepandemic levels of in-office work. As a result, many organizations are beginning to accept the reality of a hybrid workplace for the foreseeable future, one where work is conducted by a mix of onsite and remote workers who may rotate in and out shared office space.
As remote work continues to be the norm, strengthening authentication will help MSPs mitigate any future cyberattacks. Learn more about how working with an experienced MFA vendor will give your MSP the confidence to offer stronger security options to your clients.